Mountain View Dental
Preventive
Children's Dentistry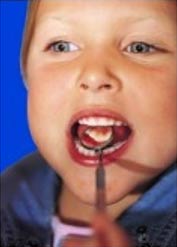 Our dental hygienists treat children of all ages. With the little ones, we often take a "less is more" approach seeing those 12 months and older for a screening exam, then easing the child into a "cleaning" over time, considering the unique needs of the individual.
The damaging dental memories that many adults harbor often come from bad experiences undergoing treatment as children. We are happy to offer a unique preventive program for children that takes very young children out of the intimidating dental chair,

into a more kid-friendly environment. The emphasis is on teaching the child (and the parent or guardian) how to keep the teeth clean in that ever-changing mouth! With the proper homecare techniques, nutrition, and habits, we hope to avoid the need for extensive dental treatment at a young age by preventing problems before they start.
Cleanings & Examinations
Regular checkups are a must to prevent painful, expensive dental problems. Look at it as an investment in saving both time and grief later. We keep our fees comparatively low for this critical function.
Our Hygienists are gentle and make every effort to make your visit easy, pleasant, and affordable. We routinely perform thorough oral cancer screenings using "Identafi" technology (a special oral cancer screening light) at no additional cost. You'll receive tips and take-home tools to help you achieve your best oral health possible.
We offer many preventive services such as dental sealants (a coating of the chewing surface of a tooth to prevent decay), fluoride treatments, and sports mouthguards. Ask your hygienist about tooth whitening options as well!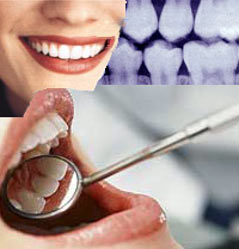 Because no two mouths are exactly alike, your needs for a cleaning may not be the same as those of another person. For example, someone diagnosed with periodontal (gum) disease may require a deeper cleaning and more frequent visits to maintain their oral health as compared to someone with healthy gums. Our hygienists are happy to answer any questions you may have about your care!
Older Adults
We are living longer and longer. The dental issues facing those beyond 55 years of age are different from those of a younger age. We have been in family dentistry since 1974, treating some who are over 100 years old. We have rescued and preserved the fine dentistry accomplished in the past but not affordable on a fixed income. Sometimes we must be resourceful and creative, but often, well done past work is worth this effort, saving thousands in dental treatment costs.