Mountain View Dental
Our Practice
Built in 2006, our office is nestled in the beautiful White Mountains of New Hampshire. It includes a comfortable design, up-to-date equipment and technology, and a fun, friendly staff! With 15 treatment rooms supported by business offices, our patients are often surprised at the brightness and space our facility has to offer.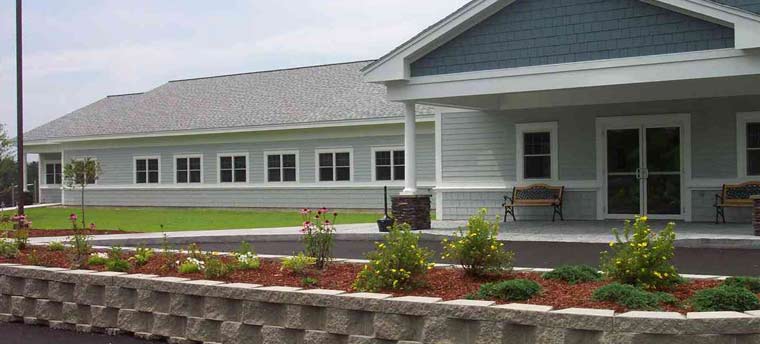 Our building is Americans with Disabilities Act compliant with single floor access and convenient parking (with elevators to access other parts of the building). Dental AND medical services can be combined and coordinated with the Weeks Medical Center next door, for your convenience. This has proven to be handy for the whole family!

A spacious reception area greets you when you walk in, with a private checkout on the inside to offer privacy and convenience.

As you turn around from the sit-down check-in/check-out counter, several private offices are available for more detailed consulting.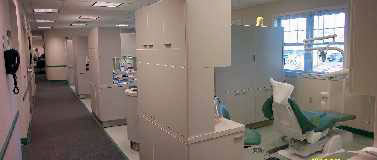 Our treatment rooms offer clean and efficient designs, each with a pleasant view for our patients and staff to enjoy.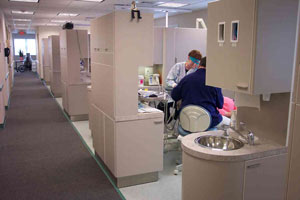 With space to accommodate 4 dentists and 5 dental hygienists, we have your treatment needs covered!