Mountain View Dental
Employment Opportunities
We're always on the lookout for talented and motivated dental professionals to join our team. We have a four-day workweek (Monday through Thursday) and offer dental benefits, a 401(k) with employer matching, Aflac supplemental insurance, uniforms for clinical staff, continuing education stipends, paid holidays, paid time off (vacation and sick), and more.
Find specific career opportunities here or send your resume to apply to become part of the Mountain View Dental family!
Mountain View Dental- Our Family Caring for Yours.
Current Openings
Full-Time Registered Dental Hygienist
Are you a Registered Dental Hygienist looking to join a well-established dental practice with an excellent reputation in the community? Do you enjoy being part of a great team with a "family" feel? If you'd be a wonderful fit in a dental practice dedicated to high-quality, patient-centered care, then we have the place for you! Our expansive modern yet comfortable dental office is located in the beautiful White Mountains of New Hampshire. We're looking for someone to work 4 days per week (Monday through Thursday). An energetic, motivated person would be a perfect addition to our team. Applicants must be skilled, reliable, and have a positive, professional demeanor.
Job responsibilities include:
Initial screening of patients to include dental charting, periodontal charting, oral cancer screening, vital signs, and accurate medical history.
Dental radiography using Dexis imaging software, intraoral photos, intraoral digital scanning.
Perform complete child/adult oral prophylaxis using hand instrumentation, ultrasonic scalers, air polishers/pumice polish.
Perform scaling and root planing, periodontal maintenance, scaling in the presence of gingival inflammation, and full mouth debridement procedures as indicated.
Provide oral hygiene instruction, and risk assessments for periodontal disease, dental caries, and other dental conditions.
Motivate patients with education on oral conditions, proper dental aids, and products for their specific needs.
Place dental sealants, SDF, and fluoride treatments as indicated.
Follow strict infection control/OSHA/HIPAA guidelines and participate in annual and as-needed training.
Use proper disinfection/sterilization techniques to maintain operatories and instruments. Sharpen instruments as needed.
Maintain accurate clinical records using Dentrix software.
Administer local anesthesia and utilize dental lasers for biostimulation procedures, both if certified.
Work as a dynamic team member, aiding other team members in supporting duties as needed.
Hourly pay is negotiable, based on experience.
Upload your resume and complete the form below to apply!
---
Full-Time Certified Dental Assistant
Are you an experienced dental assistant looking for a full-time position in an enjoyable atmosphere? With exciting technology, an enthusiastic team, and a wonderful patient population, we have a great opportunity for the right individual to join our team! A strong work ethic and a great attitude are priorities for the right candidate. X-ray certification is required. This position is 4 days per week, Monday through Thursday. We look forward to meeting you!
Compensation negotiable based on experience.
Responsibilities
Greeting and seating patients
Prepare patients for treatment, ensuring their comfort and explaining procedures
Update medical histories, record vital signs
Select and set up instruments, equipment, and materials needed
Sterilize instruments according to regulations
Assist the dentist through 4-handed dentistry - Support the dentist in other procedures (crown design & milling, temporaries, impressions/digital scanning, orthodontics, etc.)
Undertake lab tasks as instructed
Provide oral hygiene and post-operative care instructions
Keep the dental operatory clean and well-stocked
Schedule appointments
Maintain accurate patient records and assist with some payment procedures
Provide support to other team members as needed throughout the office and work as a productive team member
Skills
Proven experience as a dental assistant
Knowledge of dental instruments, disinfection, and sterilization methods
Understanding of health & safety regulations, infection control, HIPAA & OSHA regulations
Certification to perform regulated non-surgical tasks (coronal polishing, sealants) is a plus
Capable computer skills- Dentrix/Dexis experience is a plus
Excellent communication and people skills
Attention to detail
Well-organized, punctual, and reliable
High school diploma or equivalent required; certification from an accredited dental assisting program is preferred
Dental radiography certification is required
Additional certification or training is an asset (e.g. EFDA)
Upload your resume and complete the form below to apply!
---
Full-Time Dental Associate
Mountain View Dental is looking for a Dental Associate to join our incredible team. We have an up-to-date facility with lots to offer, an established patient base, and a great area to enjoy while you work and play! We are located in the heart of the beautiful White Mountains of New Hampshire, in the northern part of the state. We love where we live because it offers four full seasons of fun- for any activities you enjoy. If you are looking for adventure in the great outdoors, with an amazing work-life balance, this opportunity cannot be missed!
Our practice has grown significantly since it was started in 1974, by Dr. Roy Brewster (now retired). We moved to our current practice location in 2006 when the office was built to suit our needs. With 15 operatories, we have continued to grow and adapt, providing care as the only dental office in town, while consistently exceeding our patients' expectations. We serve all of northern New Hampshire and our surrounding communities, along with much of northern Vermont. Our patients often travel great distances to see us, knowing they will be treated like family and receive individualized care to meet their oral health needs.
We have a steady influx of new patients, many people moving to the area amidst the pandemic or returning to the area to retire. This position has great earning potential in a rural and relaxed setting.
This opportunity would be perfect for a dentist looking for a mentorship, or an experienced associate looking for a place to settle and raise a family. Our two general dentists have years of experience as Preceptors with the University of New England College of Dental Medicine, hosting dental students for dental externships during their senior year. Dr. Bernd Weber, the practice owner, is still here after taking his first job with us in 1988! As he heads toward eventual retirement, there is an ownership opportunity for the right candidate as well.
Job responsibilities include, but are not limited to:
Providing top-quality, individualized oral health care to patients of all ages.
Performing general dentistry services to diagnose and treat patients while prioritizing patient comfort.
Effectively communicating and presenting treatment plans to patients.
Working as a productive and cohesive team member, directing and supporting the existing staff.
Collaborating and sharing ideas/knowledge with the team.
Maintaining positive relationships with area providers and specialists.
Being an active participant in morning huddles and team meetings.
Before you know it, you could be enjoying the lifestyle you've dreamed of- hiking, biking, skiing, boating, kayaking, snowmobiling, riding ATVs, or watching wildlife and taking in the incredible views all around you day after day!
If this sounds like a good fit for you, please complete the following form and upload your CV/resumé today!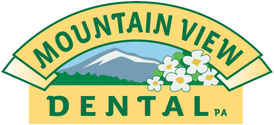 "Our Family Caring for Yours"
Bernd K. Weber, DDS
Ramona L'Heureux, DMD, MS
Mielle S. Fox, DMD