Mountain View Dental
UNE Externships
\
Mountain View Dental is proud to host Dental Student Externs enrolled in the University of New England (UNE) College of Dental Medicine. Dr. Fox and Dr. Weber have qualified as Preceptor Adjunct Professors in the program. Qualifying is rigorous, with coursework and visitations, as well as maintaining required training each year.
Our doctors oversee each student in the office, performing all aspects of clinical general dentistry. Externs are senior dental students completing their studies in the field prior to graduation. Students arrive for rotations, which we began here in June 2016, with the first official class of dentists to graduate from UNE. The dental student externs are proving to be a delight for the doctors, staff, and our patients!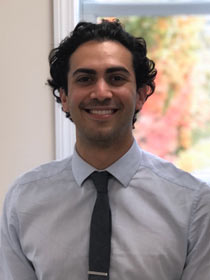 Meet our current dental extern, Andrew Athanathious. Andrew is from Toronto and has returned for another externship with us. Andrew will be seeing patients Monday through Thursday, in February through the end of April 2022. We offer discounted treatment with our dental students- call for an appointment today! (Existing patients only, please).